Phpa Polyacrylamide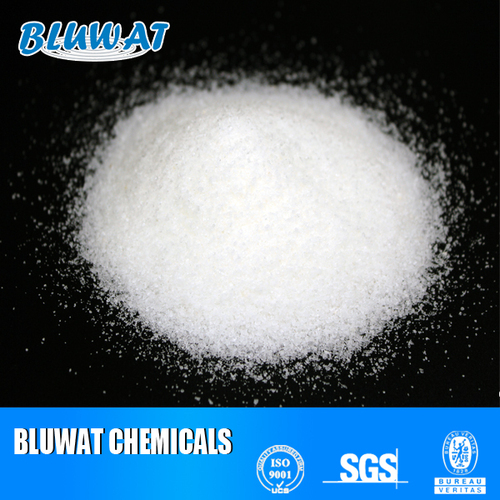 Phpa Polyacrylamide
Price And Quantity
Ton/Tons

1000.00 - 3000.00 USD ($)
Product Description
Phpa Polyacrylamide
We are counted among the reputed organizations that are engaged in manufacturing and exporting high quality PHPA/ Polyacrylamide. Offered compounds are formulated by cross-linking acrylamide subunits. This chemical should be handled with caution as it contains small amounts of toxic materials. We precisely formulate these chemicals using modern equipment as these are demanded by various industries. Polyacrylamide is a water absorbent material, therefore used in manufacturing paper and contact lenses.

Application Areas:

Water treatment plants
Agricultural fields
Oil refining industry
Chemical industry
Other details:
PAM 90% min
PAM, Anionic Polyacrylamide
white granule
Molecular weight: 5 - 25million
Monomer free: 0.05% max

Polyacrylamide
, also known as PAM, is an extremely water-soluble high polymer. It finds use in Paper Making, Chemical, Petroleum, Textile, Metallurgical and environment protection fields. The Polyacrylamide is broadly categorized into three major types:
The Anionic Polyacrylamide (Polyelectrolyte), offered by us has following Functional Principles:
Flocculation Mechanism
It absorbs the suspension particles
The polymer chains are properly mixed and cross-linked each other to form bridging
It has the function of surface adsorption and electric neutralization

Reinforcing Mechanism

The dispersed phase and molecule chain of PAM form- ion bind, bridging bond and covalent bond, which increase combination strength.
Application of China Polyacrylamide

Act as Mud Dehydrating Agent

The China Polyacrylamide offered by us act as Mud Dehydrating Agent. The activated sludge method is used to process the industrial and urban sewage water. The biochemistry mud is collided with strong hydrophilicity, which has high organic content, making it difficult to dewater.

Treatment of Organic Waste Water & Sewage Water

Anionic Polyacrylamide (PAM)/Polyelectrolyte: used for water treatment and sludge treatment
BWD- 01 Water Decoloring Agent: used for dyeing wastewater treatment and other wastewater treatment for color removal
Ferric Sulphate: used for drinking water treatment and wastewater treatment
PHPA (Partially Hydrolyzed Polyacrylamide): used for drilling mud additive from the oilfield
Polyaluminium Chloride (PAC): used for drinking water treatment and wastewater treatment
Polyamine: used for water treatment
PolyDADMAC: used for water treatment in paper mills
TYPICAL PRODUCTS PROPERTIES


Specifications

AA1512

AA5515

AA6518

HAA6520

HAA7525

EA6520

Molecular Weight

Low

Medium High

Very High

Very High

Ultra High

Very High

Charge Degree

Very High

Medium

High

Medium High

High

High

Type

White Powder

Emulsion

Solid Content

89% Minimum

35-40%

Bulk Density

About 0.8

-

Specific Gravity at 25oC

1.01-1.1

1.05-1.15

Intrinsic viscosity dl/g

10-35

3-15
Product Description


DESCRIPTION

BLUFLOC PHPA (partially hydrolyzed polyacrylamide) for drilling series, have powder and emulsion types. which is polymer for drilling mud additives. can be used in both industrial and oil & gas drilling. fresh water and brines but required high temperature conditions.

ADVANTAGES

Economical to use - lower dosage level

Easily soluble in water: dissolves rapidly.

Non corrosive of suggested dosage. economical and effective at low levels

APPLICATION

Oil-displacing Agent of Oil Field Tertiary Oil Recovery: It can adjust the rheology of filled water, increase the viscosity of driving liquid, improve water drive wave and efficiency, lower water phase
Technical Specification
| | |
| --- | --- |
| Appearance | Free flowing off white powder |
| Moisture content | 10.0% (max.) |
| PH of solution | 6.0-8.5 |
| Particle size | 95% (min.) |
| Passes through | 40 meshes |
| Mud performance properties | 600r/m reading value |
| (a) 2.2g in 350ml distilled water | > 30 |
| (b) 2.7g in 350ml 4% nacl: | > 30 |
| (c) 2.5g in 350ml saturated navl; | > 30 |
BLUWAT Anionic Polyacrylamide(Polyelectrolyte) Specifications:

| | |
| --- | --- |
| Appearance | White Granule |
| Molecular Weight | 5-22 Million Minimum |
| Granule | 20-100 Mesh |
| Solid Content | 90% Minimum |
| Anionic Degree | 10-20%, 20-30% or 30-40% |
| Dissolving Time | 1 Hours Maximum (10C) |
| Insoluble | 0.5% Maximum |
| Monomer Free | 0.05% Maximum |