PAM Coagulant for Gas Drilling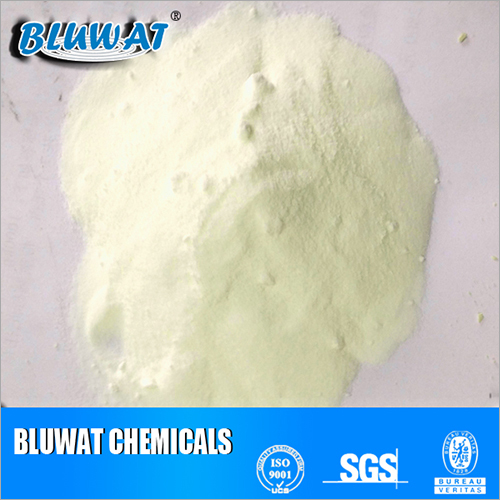 PAM Coagulant for Gas Drilling
Price And Quantity
Ton/Tons

1000.00 - 3000.00 USD ($)
Product Description
We are a famous firm in this domain, instrumental in providing quality assured PAM Coagulant for Gas Drilling. This coagulant is formulated by our adroit professionals with the use of quality tested chemical at advanced processing unit. The offered coagulant can be bought at industrial leading prices in various safe packaging options. Used in water treatment, mining, gas drilling and paper mills, the provided PAM Coagulant for Gas Drilling is highly cherished among clients due to its effectiveness.
Key Points:
Moisture proof packing

No side effect

Balanced composition

Less reactive

PAM Coagulant for Gas Drilling
What is Anionic Polyacrylamide?
Trade Name: APAM / Flocculant / Polyelectrolyte / PAMS / PHPA
Active Ingredient:High molecular weight polymer
Chemical Name:Anionic Polyacrylamide / Polyelectrolyte / Flocculant /
CAS No.: 9003-05-8
Brand: Bluwat
This is high molecular weight with high charge degree powder polyacryalmide/polyelectrolyte, used as flocculant in direct filtration process for settling of inorganic suspended solids, effluent water, and sludge dewatering. It is used for effluent treatment of inorganic suspended solids found in chemical, Fishery, food, textile, dye, other effluent water, mining and coal washing waste water, metal processing, etc.

Application and Dosage:
The dosage range of varies from 0.2 - 3.0 ppm depending upon the type of effluent and application. It is always advised to do a jar test for evaluating the functioning and approximate dosage.

Jar Test: Put sample of effluent in a beaker and add it as designated, agitate for 1 minute at 100-120 rpm and then slowly agitate at 60rpm. Determine the floc properly at this time and note the sedimentation and clarity of top solution.

Procedure and precautions upon dispersion and dissolving flocculants:

Dissolving time: The time required to dissolve the flocculant varies according to the type of flocculant, water quality, temperature and agitation. However, most flocculants generally require around 1 hour of agitation to completely dissolve the powder. Incomplete mixture of flocculant or lumping may inhibit the performance of the flocculant.

Agitation speed: The ideal revolution of the agitator is between 200-400rpm. A high speed agitator operating without reducing the revolution of a motor is not advised, since it may cut the molecules of the flocculant. An ideal agitator motor should be of 1HP for a 1-2m3 mixing tank.

Dissolving concentration: Flocculants should be standardly be dissolved to 0.1-0.2% concentration. It is also effective to start dissolving at a slightly higher concentration, and then dilute the flocculant mixture immediately before use.

Handling measures and precautions:
Proper human safety products such as Splash goggles, lab coat, vapor respirator, gloves and boots should be worn while handling and applying chemicals. Splashes on skin should be washed off with water immediately. In case of splashing into the eyes, flush it with fresh water and obtain medical attention. Should not be injected. Please refer MSDS for more details.
Application Fields:
Well Drilling Mud Additives:
In oilfield, as mud additives to increase the viscosity of water to impove the effectiveness of the water flooding process.
Industrial Wastewater Treatment:
Dosing polyacrylamide can reduce the consumption of coagulant and speed up sedimentation.
Textile Auxiliary Agent:
PAM can be added with some other chemicals to prepare chemical grout, is used to starch textiles, can improve the adhesive property, penetrability and desizing performance, enables the textile to have electrostatic prevention performance, reduces the desizing rate, and reduces the starch mixing spots, cloth machine breaking efficiency, and falling objects.
Paper-making:
PAM can be used as fixing agent, residency agent, filtration aid and paper dry and wet intensity reinforcing agent in paper-making industry.
Mine Washing:
PAM can be used in coal washing tailing centrifugal separation, for sedimentation and filtration of coal powder and coal mud, and can improve the recovery rate of coal powder and the filtration speed.
Sewage Water Treatment:
When sewage water systems are acidophilic, it is more suitable to select nonionic-polyacrylamide, the product can be matched with PAC, aluminium sulphate and the like, and it has the best effect in water treatment.
Metallurgical Mineral Dressing:
It can be used in floatation and smelting of Zinc, manganese and copper mines, its leachate and slag can be added into PAM to improve the separation efficiency.
Sand Prevention and Solidification:
The polyacrylamide is dissolved into 0.3% concentration, cross-linking agent is added, and the product can be sprayed on desert to prevent and solidify sand.
Chemical mudding agent:
Polyacrylamide can be used as chemical mudding agent for plugging water of dikes, ground foundation, channels and the like.
Oil field profile controlling and water-plugging agent:
The product can be matched with lignocellulose, a certain amount of chemical adhesive can be added, and the product can be used as oil field profile controlling and water-plugging agent.
Soil humectants:
It can preserve water and solidify sand for soil and can play a role of humectant on slope grass planting, tree planting, and sand solidification and dust prevention of soil.
Advantages of Blufloc Polyacrylamides:
Economical to use - lower dosage levels.
Easily soluble in water; dissolves rapidly.
Non corrosive of suggested dosage, economical and effective at low levels.
Can eliminate the use of alum & further ferric salts when used as primary coagulants.
Reduction in sludge of dewatering process system.
Packaging & Shipping
Package and Storage:
25kg/plastic enhanced paper bags with inner plastic bag, 25kg/PE bags
Should be stored in original packaging in cool and dry place, away from sources of heat, flame and direct sunlight.
Shelf life: 2 years.