Anionic Polyacrylamide Powder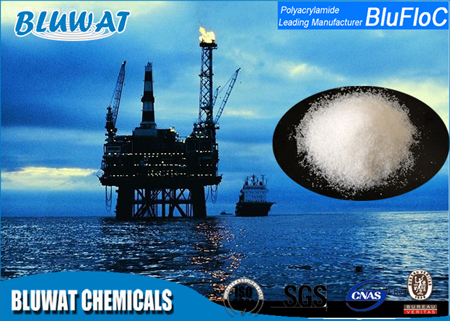 Anionic Polyacrylamide Powder
Price And Quantity
Metric Ton/Metric Tons

1000.00 - 3000.00 USD ($)
Product Description
Anionic Polyacrylamide Powder
Anionic Polyacrylamide of Blufloc Series is accessible in solid powder form and this water soluble polymer has various molecular weight and different charge density range. This item is utilized for raising viscosity level of water by enhancing its thickness level or to promote flocculation of particles found in water by raising settlement rate of fine suspended particles. The properties of this synthetic chemical can be modified as per its applications.

Advantages
The low amount of this affordable chemical has high effectiveness

It quickly dissolves in water.

It does not cause corrosion if applied in suggested amount.

As a primary coagulant, it eliminates the necessity of using ferric salts and alum.

Helps to lower sludge amount during dewatering procedure

Application Fields
Raw Water Treatment
Clarification
Dewatering of lime alum sludge and recovery of water
Flocculation
Industrial Waste Water Treatment

Clarification at primary stage

During tertiary and secondary treatment procedures

For enhancing thickness of sludge

For dewatering of sludge

To eliminate color Color removal
For floatation of dissolved air

Sewage Treatment

At primary stage of treatment

To make sludge thick

During dewatering of sludge

Process Industries
Sugar and Juice Industry: For clarification purpose

Paper Making: Resident Agent,Retention agent and as Wet Strengthening Agent

Drainage
Chlor-alkali: Brine clarification
Coal: Tailings Thickening and Water Recovery
Constructions: Solid and Road Stabilization, Concrete Making
Mining & Metallurgy: Tailings Thickening and Water Recovery
Sugar Manufacturing: Mud Settling
Thermal Power: Clarification of scrubber water
Petroleum and Gas Field:
Profile Modification, Drilling fluids, Lubrication, Shale Stabilization, EOR and Fluid loss control
Typical Products
Products:

Molecular Weight:

Anionic Degree:

Homopolymer of acrylamide.




A8520

Ultra High

High

A7519

Very High

High

A8518

Very High

High

A6518

Very High

Medium

A6517

High

Medium

A6516

Medium High

Medium

A4515

Medium High

Medium Low

A3515

Medium High

Medium Low

A3512

Medium Low

Low

Copolymer of acrylamide and acrylic acid.

AA8520

Ultra High

High

AA8519

Very High

High

AA7518

High

Medium

AA6517

Medium High

Medium

AA6516

Medium High

Medium

AA4515

Medium High

Medium Low

AA3515

Medium High

Medium Low

AA5410

Medium Low

Low

For Oil

HAA5412

Medium Low

Medium Low

HAA6518

High

Medium

HAA6520

Ultra High

Medium High

HAA7525

Ultra High

High
Package
Storage
This item need to be stored in standard grade container and should be stored in a dry and cool area which is away from the sources of water , sun rays and heat. It can be stored for 2 years.